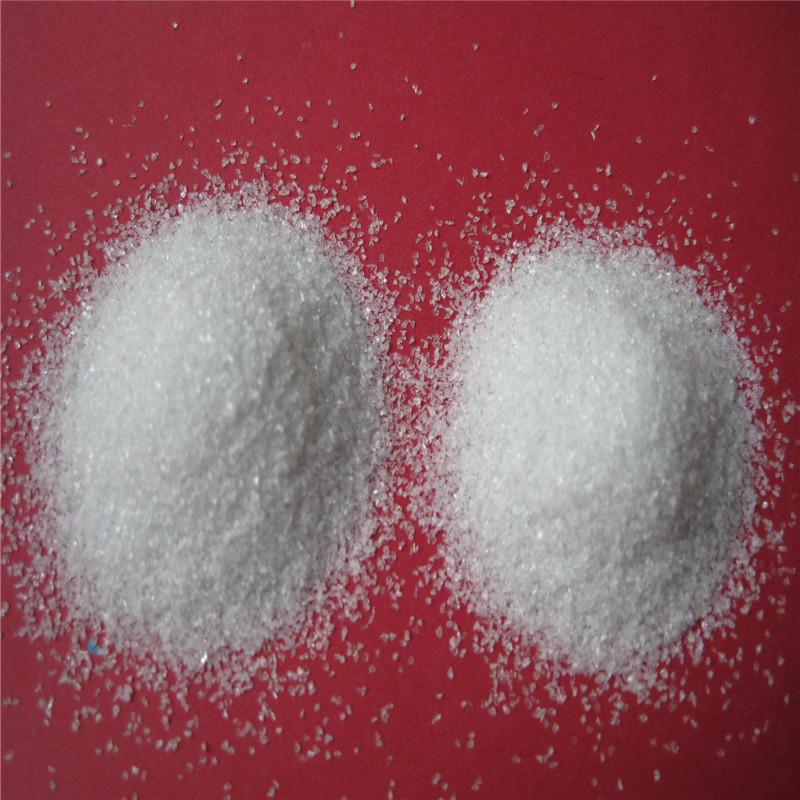 Company: xxxxxx company aluminum oxide abrasive /white fused alumina /white aluminum oxide PV:1248 USD980.00/T

Category:White Fused Alumina

SPEC:46#

Stocks:15.00T

Price:USD980.00/T

Region: China

Packaging:Bag Package/Small Bag Package

PubDate:2019-11-25 18:13:59

Deadline:2019-12-25 18:13:59
Collect the inventory information
Details of stocks information
Aluminum oxide abrasive /white fused alumina powder /white aluminum oxide
Deion about white fused alumina :
White corundum(WA) is manufactured from Aluminia powder by crystal electro-fusion process at high termperature of over 2000C.Its hardness is a little higher and toughness is a little lower than brown corundum.It has the advantages of high purity, good sharpness, strong grinding force, less calorific value, high efficiency, good acid/alkaline corrosion resistance,high temperature resistance, good thermal stability, etc.
| | |
| --- | --- |
| Product | White Fused Alumina |
| Main crystal body | Al2O3 |
| Color | White |
| Al2O3 | 99.55%Min |
| SiO2 | 0.2%Max |
| NaO2 | 0.4%Max |
| Fe2O3 | 0.2%Max |
| True density | 3.95g/cm3 |
| Bulk density | 1.95g/cm3 |
| BULK DENSITY | 1.75-1.95g/cm3 |
| Mohs hardness | 9.0 g/cm3 |
| Micro hardness | 21600-22600kg/mm3 |
Applications
The abrasive tools made by WA are suitable for grinding high-carbon steel, high-speed steel and chilled steel, etc. In addition, it can be also used for polishing materials, precision casting sand, spraying materials, chemical catalyst carrier, special ceramics and high-grade refractories, etc.
As coating abrasive grains, White Aluminium Oxide features very strong anti-erosion and grinding ability. Because its grains are sharpened and multangular, there is no clogging situation when grinding. It is suitable for sanding all kinds of soft material, such as wood, plastic, etc.
The White Aluminium Oxide also has excellent character in static electricity fields.